Achieve Optimal Health and Happiness



I can assist you to remove anything that is holding you back from reaching optimal health and happiness, which is our natural state of being.

For information on the natural remedies I have used to regain optimum health go to – Regaining Health
After profound relief from 30 years of Chronic Fatigue symptoms I am happy to promote Protandim, 'The Little Yellow Pill'. It is a combination of 5 herbs used to switch on our genes by way of nutrigenomics, and activate our body's own antioxidants – superoxide dismutase, glutathione, and catalase. For more information go here – Cardiologist Dr Benedict Maniscalco
To buy click on the bottles –
Every happy or stressful thought we have releases corresponding hormones into our blood which have a direct effect on our cells. I specialize in powerful techniques that work on all levels, body, mind and soul. We have amazing self healing abilities when given the chance.

Connect with and listen to your deepest, most sensitive self – a part of yourself that holds great wisdom, intuition, fearlessness and deep love. I will support you at this deep level and guide you to self empowerment.
I can recognize hidden infections or imbalances in your body and guide you to the right practitioner for treatment if need be. I will help you to address the underlying cause of disease or illness whether it is in 'your head' or your body. I will assist you to find your own inner strength and wisdom to make the choices that are best for you.
To book a consultation


Genome Healing, Breathwork, PSYCH-K®



Using powerful yet gentle mind/body healing techniques, combined with my own intuition to guide you, I will assist you to;
* Effortlessly release trauma
* Activate your immune system
* Unite the masculine and feminine energies within your body
* Give your organs a voice
* Release birth or gestational trauma
* Unlock healing and primal life-giving energies within your body
* Achieve your goals
* Access spontaneous levels of love, bliss and joy
For more information go to Quantum Healing
When we release trauma and negative subconscious thoughts and beliefs,
joy and bliss can spontaneously arise!
About Dianne
    

Dianne is a Health Coach, Breathwork and Genome Healing Practitioner and a PSYCH-K facilitator. She has overcome deep grief, trauma and a number of serious and chronic illnesses. Dianne has experienced and witnessed incredible results which can only be described as miraculous. Deeply passionate about her work, she is thrilled to share simple and gentle, yet powerful techniques. Dianne also shares a wealth of information about the latest health breakthroughs and natural remedies which she has gathered from around the world, many of which have helped her to overcome serious and chronic health conditions and regain vibrant health.
Read more about Dianne here. 
To book a consultation


Endor
sements
"I learned to live with the intense feelings of grief and darkness within me. I know it was from the trauma of my painful childhood. This trauma was very deep and carried through the generations. I knew those feelings would always be there, but it was ok. I had learnt to live with it. During the session with Di I felt a huge relief. But it was the day after when I was driving along and I suddenly realized that darkness just wasn't there any more. I couldn't believe it. It just wasn't there."
Mal W.
---
"I had a lot of tension in my neck continually. I had a breathwork session with Di and she taught me how to listen to my body and allow the energy in my body to move. At first it felt difficult and intense just letting go, but with Di's kind and gentle guidance I was able to relax and let my body do what it needed to. By the end  of the session I felt a massive relief and all the tension was completely gone. I feel like that tension was there all my life, but now it's gone and it's been eight months. Di was able to help me recognize where some traumatic feelings were coming from and helped me to release those traumas so easily and effortlessly. It was a huge relief. I recommend Di 100% for any deep, sensitive physical or emotional issues.
Annabel H.
---
"Dianne is a loving and compassionate angel and a true emissary of light in this world. Her vast knowledge gained through decades of research in overcoming her personal illnesses combined with her unrelenting dedication in going to the depths of her body's wisdom has fuelled an enormous fire within her to take her message to the world. In sharing her profound healing experiences she brings joy, empowerment and enlightenment to those who hear her and has been a true inspiration to me and to so many who have attended my courses. "
Carol Roberts
Genome Healing Founder
---
MIRACLES happen and Di Ellis is living proof of that.
Di's unwavering commitment to healing and the implementation of Genome Healing's techniques has transformed her life of illness and suffering into a life full of energy and effervescence. What impresses me most about Di is not only that she has recreated her life, but also her expression of gratitude for the "gift of healing" which she fully embraces. She truly is exemplary and an inspiring woman, full of joy and happiness and, above all, love, which she freely shares with anyone she encounters.
Peter Murphy, Genome Healing Master
---
Di Ellis is both a friend and a colleague and we have worked together on several projects over the years. Di's greatest asset is communication. Her pursuit in delivering accurate information is paramount. She is a lady with integrity and as long as she believes an intention is for the greater good of community and humanity, one could not have a better person on your side. Di's path in healing takes many roads and they all lead to good health and well-being.  She is an advocate for making informed choices 'your health your choice' and will assist in every way she can to accomplish this.
ilma Hynson AROH MAHA
Homoeopath
---
The power of self healing is within you … reach optimum levels of health and happiness
'Beneath all negative feelings, there are always profound feelings of love, joy and peace. Sometimes, the most precious jewels are found within the depths of darkness. Shine a light on the darkness and it disappears. The joy and beauty within are truly blissful'.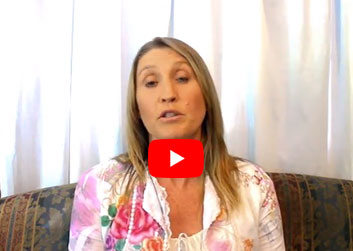 Photos by: Di Ellis